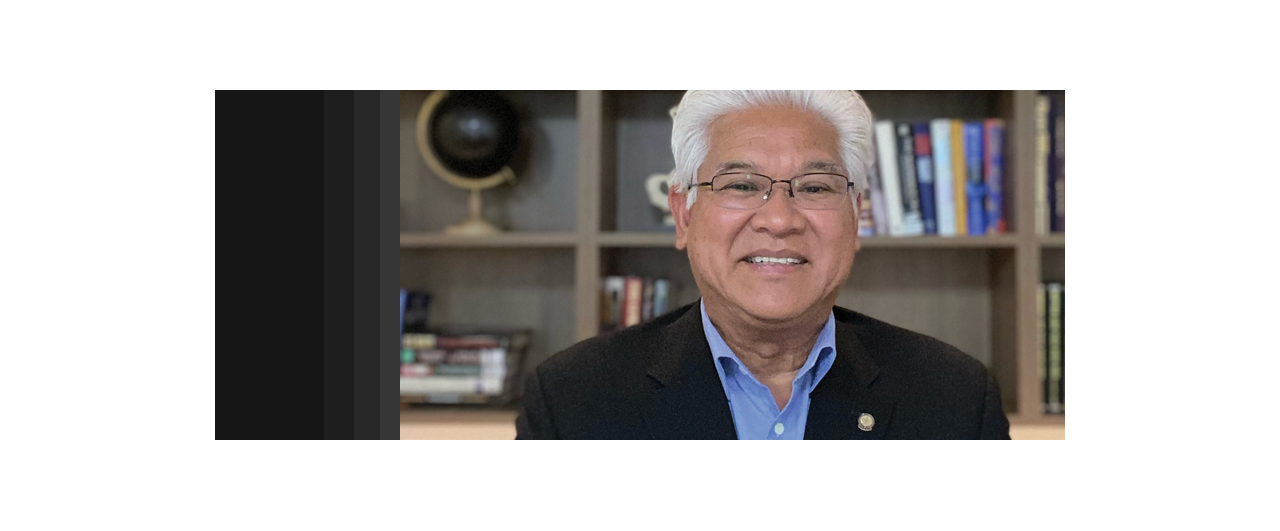 Having grown up in a family of caregivers, Anthony A. Armada, FACHE, who goes by Tony, was destined for a career in healthcare. Following the lead of his parents and five siblings—all of whom work as clinicians—Armada began his career working the midnight shift in a laboratory as a medical technologist. However, he soon discovered that his passion was in healthcare management. He liked interacting with people and working with teams, and he appreciated working in an environment that fostered continual learning. Armada realized that as a leader, he could motivate people to perform at their best.
During his 40-year career, he has done just that, leading numerous organizations at the chief executive level, including Providence Saint Joseph Health, Advocate Health Care, Henry Ford Health System and Kaiser Permanente. Since August 2021, he has held the role of executive vice president and chief transformation officer with Generations Healthcare Network, a senior care management and consulting firm in Lincolnwood, Ill.

And, on March 26, Armada will add a new chapter to his prolific career as a leader when he assumes office as Chair of the American College of Healthcare Executives.

A Servant Leader
During his years of healthcare leadership, Armada has gained extensive experience in integrated delivery models, developing leaders and championing culture change. He has spearheaded hospital turnarounds and growth and developed a keen understanding of how to deliver safe, high-quality care along the continuum, and of the collaboration needed in accountable care models. He knows the importance of patient experience, employee and physician engagement, improving access to care, achieving financial goals, and establishing relationships within the community.

"Tony has brought to Generations Healthcare Network a new way of thinking. With his 'five-best approach,' he has taught our staff that our day-to-day operation has to have a 'why' and 'how' with meaningfulness and purpose," says Bryan G. Barrish, principal and a managing member of Generations Healthcare Network.

The five-best approach is a way for leaders to ensure patients are provided with the best in safety, quality, health outcome and experience, and staff are provided with the best place to work and practice and the best use of resources. "This approach has focused our energies on quicker solutions and to overcome obstacles in a focused and efficient fashion," Barrish adds.

Along with the expertise he's gained, Armada has collected other valuable lessons along the way. As an early careerist, he realized that relationships are vital to the profession of healthcare leadership. During these years, he focused on learning and experiencing as much as he could from the guidance provided by mentors such as Richard D. Cordova, FACHE, president emeritus of Children's Hospital Los Angeles and a Past Chair of ACHE.

"Trustworthy," "loyal," "passionate," "authentic" and "servant leader" are words Cordova uses to describe Armada, whom he met when Armada was interviewing for a service area manager vice president position with Kaiser Permanente.
"Servant leader is a description that people often use, but with Tony, he lives it. Everywhere he goes, he gains loyalty from his team and is the type of nurturing leader that develops his people so they thrive in the organizations he's led," Cordova says of Armada, whom he ended up hiring and mentoring before the two became friends.
One example of the loyalty Armada has garnered as a leader comes from physician leader Wayne M. Goldstein, MD, professor of clinical orthopedics at the University of Illinois at Chicago; chair of the Department of Orthopedic Surgery at Advocate Aurora Lutheran General Hospital, Park Ridge, Ill.; and president and founder of the Illinois Bone and Joint Institute. He first met Armada, who had recently become president of Advocate Lutheran General Hospital and Children's Hospital, when Armada asked Goldstein to meet for breakfast. Goldstein had left Advocate Lutheran General Hospital for another hospital before Armada joined the organization, and Armada wanted to learn why.

Upon hearing his reasons for leaving, Armada asked Goldstein if he would consider returning to Advocate if Armada could have 10 months to address his concerns. Not only did Armada deliver on his promises, which included the creation of a separate department of orthopedics with private rooms for patients and more time for surgeons in the OR, he also brought people together, according to Goldstein.

"Even though Lutheran General was huge, Tony brought a sense of togetherness, and people liked to go to work instead of dreading it," Goldstein says, sharing how he once saw Armada sitting by the loading dock of the hospital, chatting with the custodial staff. "I would say that he has been the most transformative leader I ever saw in my life."

Just as Armada won over the admiration of staff at Advocate, he also left a favorable impression on colleagues at Swedish Health Services.

"What you see is what you get with Tony," says William "Bill" W. Krippaehne Jr., a former board member at Swedish who worked with Armada when he was CEO there. "I think one of the most important things that you get with Tony is the foundation of values that his actions are built on, the cornerstone of which is personal integrity, and then quickly surrounded by things like respect for others, inclusiveness, an inquisitive mindset, and a willingness to be wrong and listen to others. I think that's a pretty remarkable person," Krippaehne says.

As he progressed in his career, Armada continued to gain new insights and perspectives from others while also coaching and mentoring younger professionals. He relishes the opportunity to see colleagues reach their potential. "When you start seeing people you worked with as directors who are now CEOs, that to me is the most rewarding experience," he says.

In addition to the pride he derives from watching those he's mentored and coached succeed, Armada prizes the work he has accomplished in the area of diversity, equity and inclusion.

He has served on the Equity of Care Committee sponsored by the American Hospital Association and is a past chair of the board of AHA's Institute for Diversity and Health Equity. Additionally, he was the inaugural chair of ACHE's Asian Healthcare Leaders Association board, now known as the Asian Healthcare Leaders Community. He has been named three times as one of the "Top 25 Minority Executives in Healthcare" by Modern Healthcare and received the ACHE Dean Conley Award in 2011 for an article he co-authored in Frontiers of Health Services Management, "Diversity in Healthcare: Time to Get REAL!"

ACHE: "A Constant in My Life"
Along with the mentors and coaches who have helped shape Armada into the leader he is today, he also credits ACHE with being a constant in his professional life.

"Whether it's continual learning through the many educational offerings, getting up to speed on topics of importance in healthcare management, or attaining board certification as a Fellow of ACHE—those experiences are the fabric of who I am as a professional," says Armada, who joined as a Member in 1991.

He is grateful to ACHE for the opportunity to lead the organization and be involved in developing policies and programs that enable ACHE "to be on the cutting edge of preparing future healthcare professionals."

He anticipates the greatest challenges future healthcare leaders will face are the different disruptive innovations and paradigms entering the field, as these will change how the healthcare workforce operates. To face these challenges, Armada believes healthcare leaders will need resilience and nimbleness—two attributes executives have had to cultivate to navigate the pandemic. And, he believes ACHE is poised to help leaders develop those skills because of its ability to evolve and meet its members' needs, no matter what challenges the field is facing. For example, ACHE has been providing virtual education options since the pandemic to ensure members can still earn ACHE Face-to-Face Education credits.

"Anybody I talked to who attended the virtual ACHE Congress on Healthcare Leadership last year was totally blown away, not only by the content but by the delivery and the emphasis on getting the right people as faculty to share their knowledge," he says.

Leading ACHE to a New Level
As Chair of ACHE, Armada is excited about the dialogue taking place relative to diversity, equity and inclusion. "Given the continued relevance of learnings during the COVID-19 pandemic, especially the heightened understanding of diversity, inclusion and health equity, I'm committed to taking our diversity and inclusion platform to another level, preparing leaders for the future," Armada says.

"Tony has never backed away from a challenge," says Charles "Chuck" D. Stokes, FACHE, executive in residence at the University of Alabama at Birmingham, former president and CEO of Memorial Hermann Health System in Houston, and a Past Chair of ACHE. "He has taken on numerous challenging jobs and situations in his career. This is due to his natural curiosity and his desire to make a difference in the lives of others. His leadership position on the ACHE Board of Governors fits his commitment to lifelong learning and to ensure that ACHE continues to offer world-class learning experiences."

Reflecting on how grateful he is to ACHE as an organization and to the leaders he's learned from or served with, Armada says it's all about giving back to the field.

"As Chair, I hope to instill that on our Board and to continue to provide the mainstay of our vision, to be the preeminent professional society for leaders dedicated to advancing health," he says. "It really is an honor and privilege to serve in a leadership role in an organization that has been a constant in my life."

Lea E. Radick is a writer with Healthcare Executive.
Work History
2021–Present
Generations Healthcare Network, Lincolnwood, Ill.
Executive Vice President/Chief Transformation Officer
2020–2021
AHMC Health System, Alhambra, Calif.
President/CEO, Seton Medical Center, Daly City, Calif., and Seton Medical Center Coastside, Moss Beach, Calif.
2018–2020
Verity Health System, Los Angeles
System COO
2017–2018
Strategy Advantage, Los Angeles
X-CO Expert Partner
2017–2018
AA Armada Associates, Seattle
Managing Partner/CEO
2013–2017
Providence Saint Joseph Health, Renton, Wash.
Executive Vice President/CEO, PSJH—Western Washington Market (2015–2017)
Senior Vice President/CEO (System), Swedish Health Services (2013–2015)
2009–2013
Advocate Health Care, Park Ridge, Ill.
President, Advocate Lutheran General Hospital and Children's Hospital
2004–2009
Henry Ford Health System, Detroit
President/CEO, Henry Ford Hospital and Health Network

2000–2004
Kaiser Permanente, Los Angeles
Senior Vice President/Area Manager, Kaiser Foundation Health Plan and Hospitals
1998–2000
Catholic Healthcare West, Northridge, Calif.
Senior Vice President/COO, Northridge Hospital Medical Centers
1995–1998
Columbia Chino (Calif.) Valley Medical Center
President/CEO
1991–1995
Torrance (Calif.) Memorial Medical Center
Vice President
1990–1991
Coastal Communities Hospital, Republic Health Care, Santa Ana, Calif.
COO
1988–1990
Charter Suburban Hospital, Paramount, Calif., and Charter Oak Hospital, West Covina, Calif.
Assistant Administrator
1987–1988
Saint Joseph Hospital, Elgin, Ill.
Assistant Resident
1982–1985
Saint Lawrence Hospital, Lansing, Mich.
Medical Technologist
ACHE HISTORY
Chair, 2022–2023
Chair-Elect, 2021–2022
Governor, 2017–2020
ACHE Regent-at-Large for District 3, 2013
EDUCATION
MBA and MHA, Xavier University, Cincinnati
BS, Michigan State University, East Lansing, Mich.
CURRENT AFFILIATIONS
Member, Healthcare Executive Study Society
Member, Standards Council, Commission on Accreditation of Healthcare Management Education
Member, Beaumont Society, Michigan State University
Member, Alumni Association, Xavier University