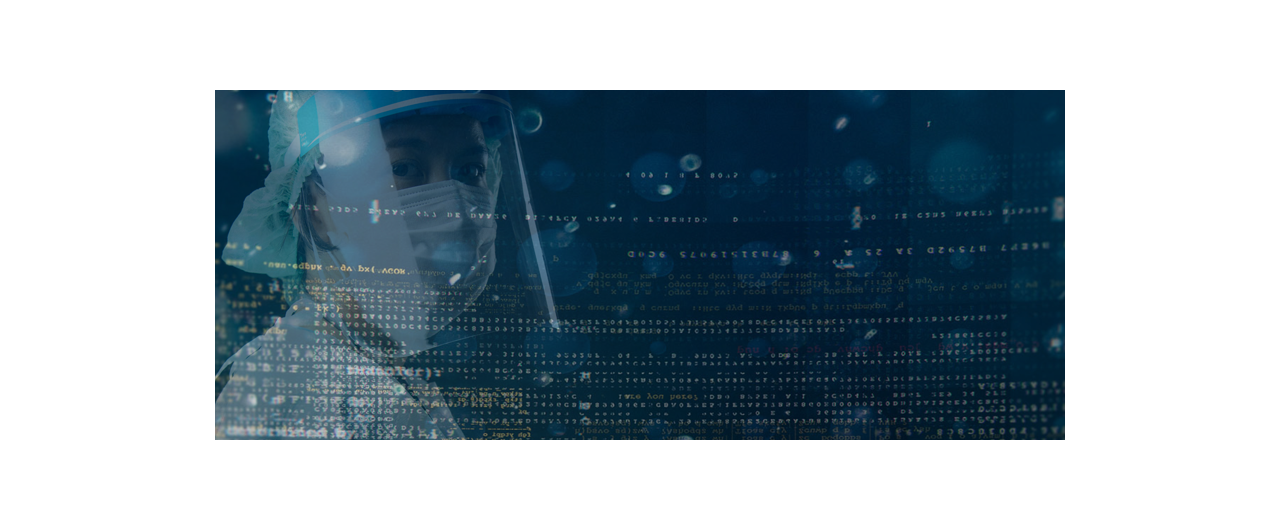 Technology has played an essential role as organizations nationwide navigate the ongoing COVID-19 pandemic. For the CEOs and CIOs who helm today's most successful healthcare organizations and IT departments, this isn't surprising; they know IT is already—or will soon be—integrated in virtually all areas of care delivery. In fact, it's nearly impossible to identify a facet of the clinical and business sides of care that doesn't involve IT.
Now, nearly six months into the COVID-19 crisis, IT's role is set to only grow more prominent, despite the pandemic's accompanying economic stressors. Some organizations are committing to expansion of IT initiatives that have been accelerated due to COVID-19, adjusting priorities and even reallocating funds to bolster technology, healthcare's increasingly vital partner.

Evolving Priorities
The goal—and challenge—for many organizations today is to keep up the momentum for adoption and expansion of leading-edge technologies that was born out of the COVID-19 crisis. The challenge is underscored by what is most likely going to be a steep and possibly long path to economic recovery for most organizations.

"We have seen a tremendous demand for technology in the response to COVID-19, and it has put the power and potential of HIT in the limelight," says Lisa Stump, senior vice president, information systems/CIO, Yale New Haven (Conn.) Health System, and an ACHE Member. "With significant pressures on our organizations to rapidly transition from COVID response to recovery, there is a natural tendency to resume what is known and comfortable. Our challenge as leaders is to ensure we are learning from our experiences and sustaining those practices that have shown benefits, including telehealth for patients and telecommuting for employees."

Prior to COVID-19, the health system, which has five hospitals and several specialty networks and is affiliated with Yale University and Yale Medicine, had strong acute care programs in teleICU and
telestroke, and it was working to advance its telehealth program in other areas, according to Stump.

The system offers video visits for urgent care, and all its primary care and specialist providers currently offer video visits. The system's goal is to maintain at least 30% of its ambulatory volume as telehealth visits, according to Stump.
"We had only very limited adoption in the ambulatory and primary care arenas with telehealth prior to COVID, and that is where we have seen significant growth, from an average of five telehealth visits per day to an average of 3,800 visits per day," she says.

The health system also has work underway to further incorporate telehealth and remote patient monitoring into its care pathways.

"I am most excited about integrating more of the telehealth and remote patient monitoring solutions coupled with ambient clinical and artificial intelligence solutions," Stump says. "These technologies have the potential to ease the burden of data capture, rapidly transform the data, apply algorithmic rules or guidelines, and push meaningful information where it can best serve patients' needs."
Altru Health System, Grand Forks, N.D., an integrated rural system serving parts of North Dakota and Minnesota with a 257-bed hospital, a 45-bed specialty center, and several regional clinics and physician practice locations, hopes to expand its self-scheduling abilities for patients. The system's referral area is estimated at 200,000 to 240,000 patients, according to Executive Vice President/CIO Mark Waind, and approximately 95,000 patients currently use its online health management tool. In 2019, the system had 20,000 appointments that were self-scheduled through the tool, and Waind expects that number to grow.

"There's that hunger from the consumer to be more involved with patient care and to have more convenience in the services they're receiving," he says.

In addition to contributing to patient convenience, access and affordability, organizations are seeking to make clinicians' lives easier and reduce stress through technology. Memorial Healthcare System in Hollywood, Fla., a large public health system with six hospitals and several other facilities operating throughout south Florida, hopes streamlining the number of mobile devices clinicians use can help.

"Right now, we have clinicians wearing what I call a 'toolbelt' of various mobile devices," says Jeffrey Sturman, senior vice president/CIO, Memorial Healthcare System, and an ACHE Member. "They have one for the EMR, another as their phone and another device for alert management. The idea is to move away from all of that to a much more simplified mobile capable solution."

Altru Health System has been experimenting with virtual scribes but sees improvements in voice recognition technology as the future tool that will help reduce the clinician burden of having to manually input and edit information into a patient record.

"Voice recognition vendors are trialing latest technology improvements that soon will be available to everyone and will make work much more efficient for providers," Waind says.

Funding Innovation
Today's health systems realize IT's critical role in advancing their organizations and serving their patients in the most efficient ways possible. They may just need to be more diligent or creative about funding it.

At Yale New Haven Health System, some routine maintenance activities will be delayed or spread out over a longer period of time as the organization reprioritizes its IT initiatives in the wake of COVID-19.
"We will focus our investments on those that are tied to the overall recovery strategy of the organization through support of the safe re-entry of patients and visitors, smart growth, and technologies that drive cost efficiency in our operations," Stump says. "Building a strong business case and ROI analysis are more important than ever. Where we can demonstrate that, we put money in IT."

Memorial Healthcare System plans to invest more money in IT, though President/CEO Aurelio Fernandez III, FACHE, admits it's a precarious—but necessary—situation given current financial strains on hospitals.

"I believe the time has come to revisit the way healthcare is being delivered, and if we're right, we're going to be having to rely more and more on technology," he says. "It's a sensitive issue because dollars are tight, but we have to stay ahead of the market."

Altru Health System recognizes that while budgets will need to be constricted during a challenging economic climate, IT solutions can help address many of the challenges organizations face.
"With everything that the country is going through and the drain on revenue that COVID has created for health systems—and the low margins they had to start with—we have had to do our part like the rest of the organization and have tightened things in IT right now," Waind says.

"But, we also realize there's core information technology that we need to have in place. IT is so integrated within the healthcare system that if you short it too much, you're going to feel the impact on operations."

Altru's President Steven Weiser, MD, an ACHE Member, agrees that the path to success is through IT. "We need to build, but going forward, we just need to be wise about how we're doing it, and we need to be creative and innovative," he says.

"The solution is just getting busy and cutting your costs and being more efficient, and IT is one of the key solutions for us to do that." In the age of COVID-19 and beyond, it's clear IT's ascent is guaranteed.

Jessica D. Squazzo is a Chicago-area-based writer and editor.
For More on This Topic Check Out These Web Extras
Virtual Care's Momentum Builds
Perhaps one of the most-talked-about aspects of IT during the pandemic has been virtual health.
Tech Heroes
Healthcare IT has played a significant part in helping healthcare providers manage the COVID-19 crisis, with many innovations being implemented on short notice and at rapid speed.
Strong IT Foundations Make a Difference
Throughout the country, IT has played a crucial role in helping provider organizations navigate the COVID-19 crisis.
Boosting Telework and EHRs

Providing the capabilities for staff to work from home and using EHRs to their full capabilities are two ways organizations can take advantage of information technology.