The COVID-19 pandemic has had a significant impact on several aspects of healthcare, including the workforce. The need to staff new inpatient and ICU beds has encouraged the creative use of the existing workforce supplemented by clinicians working in new roles, students stepping in and retirees returning to work. For example, the Society for Critical Care Medicine has developed a model for a 96-bed ICU that uses one highly trained critical care physician supervising a small number (4–8) of experienced critical care practitioners. This team is supplemented with a wide range of physicians and nurses who are experienced in other areas of clinical care. (See the chart below.)

These experiments could pave the way for more flexibility in job roles, scope of practice and specialization in the future.

Daniel B. McLaughlin is director, Center for Innovation in the Business of Health Care, University of St. Thomas, Minneapolis, and an ACHE Faculty Associate (dbmclaughlin@stthomas.edu).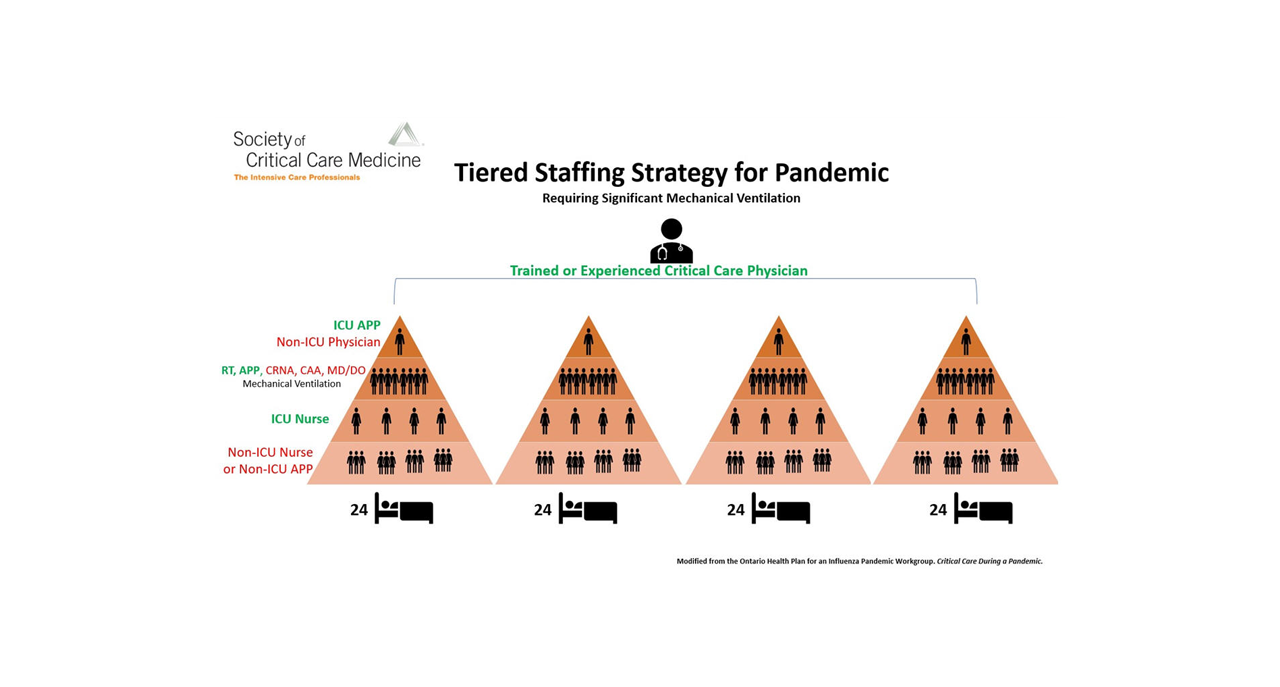 PUBLIC POLICY UPDATE
The Potential Impact of COVID-19 on Policy
The U.S. healthcare system has been engaged in a historic challenge, and it has responded with heroic efforts by providers, support staff, the supply chain, payers and government at all levels.